HOWE SHOE FACTORY CONDOMINIUM
Marlborough, Massachusetts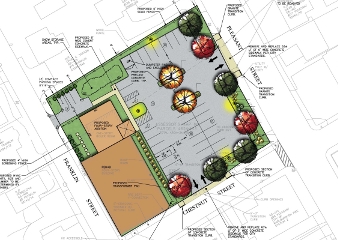 The site is accessible from Pleasant and Chestnut streets with two way traffic site entrances. There are two parking spaces per unit, with three spaces located of the Franklin Street entry. Two parking spaces are handicap accessible. Other site features include handicap accessibility to the building, on-site trash dumpster and site lighting.